Friday, September 5, 2008

Rob's 32nd Birthday fell on a Friday this year. Sadly, he had a rough work week. When he got home from work, he said he wanted to keep his celebration "low-key". Unlike me, Rob is not a big birthday person.

So, we started out with his favorite brew.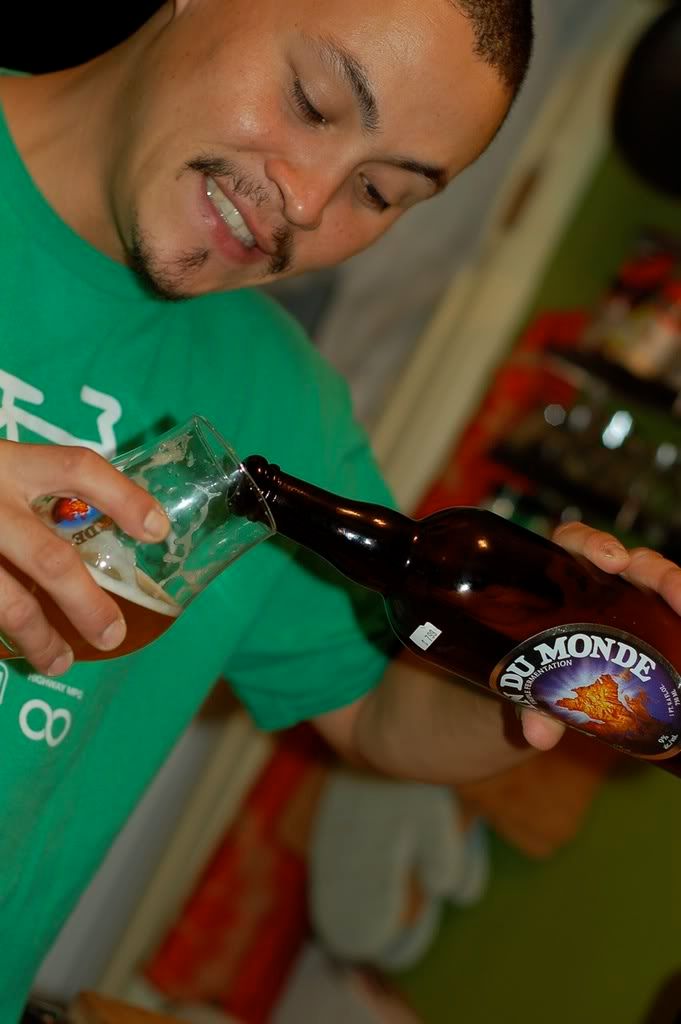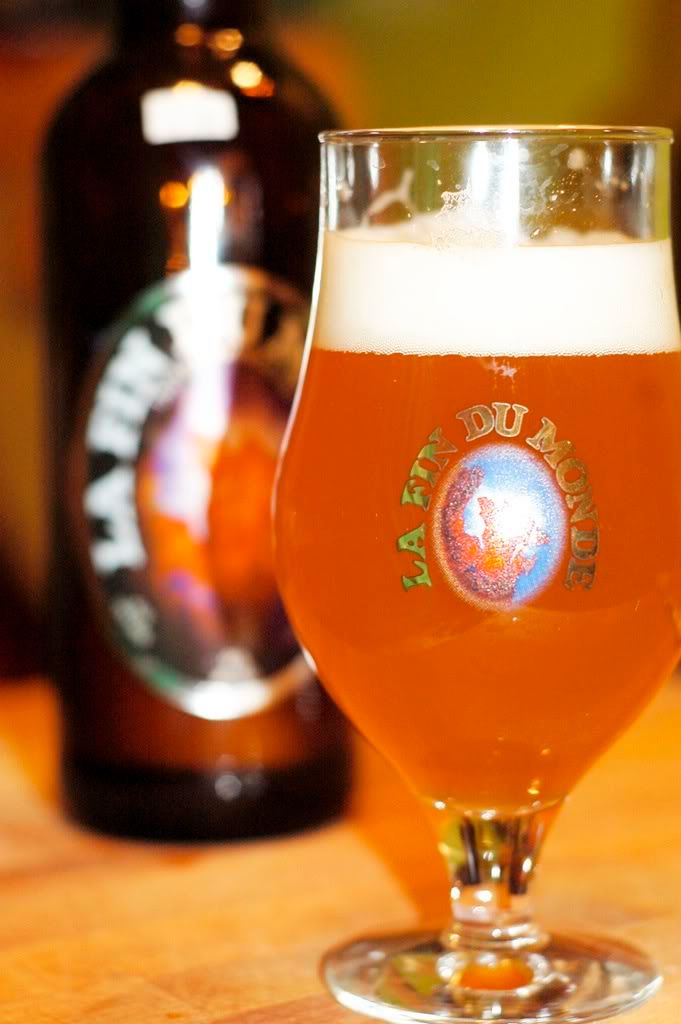 Then, we went out to our favorite hole-in-the-wall Thai restaurant. Our buddy Kevin came along for the ride.
Sanamuluang Cafe
5170 Hollywood Blvd
Los Angeles, CA 90027
If you click on the photo of our feast, each dish is named.
CIMG1421, originally uploaded by RobisCooking.

Because we ate year old cake for our anniversary and felt cheated, I ordered this for Rob's Birthday.

Cupcake Collage, originally uploaded by RobisCooking


I custom ordered it from Leda's Bakeshop. They were delicious, but a teeny tiny bit pricey. Of course, we had to snap a few pictures with the oh-so-cute cupcakes.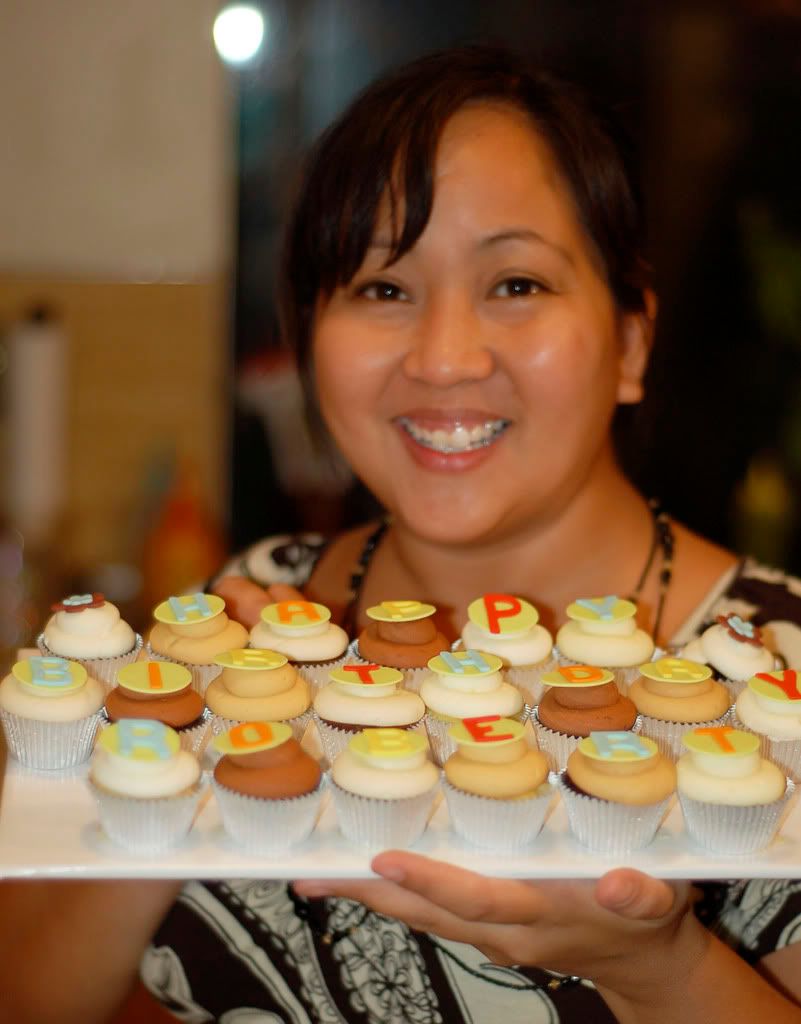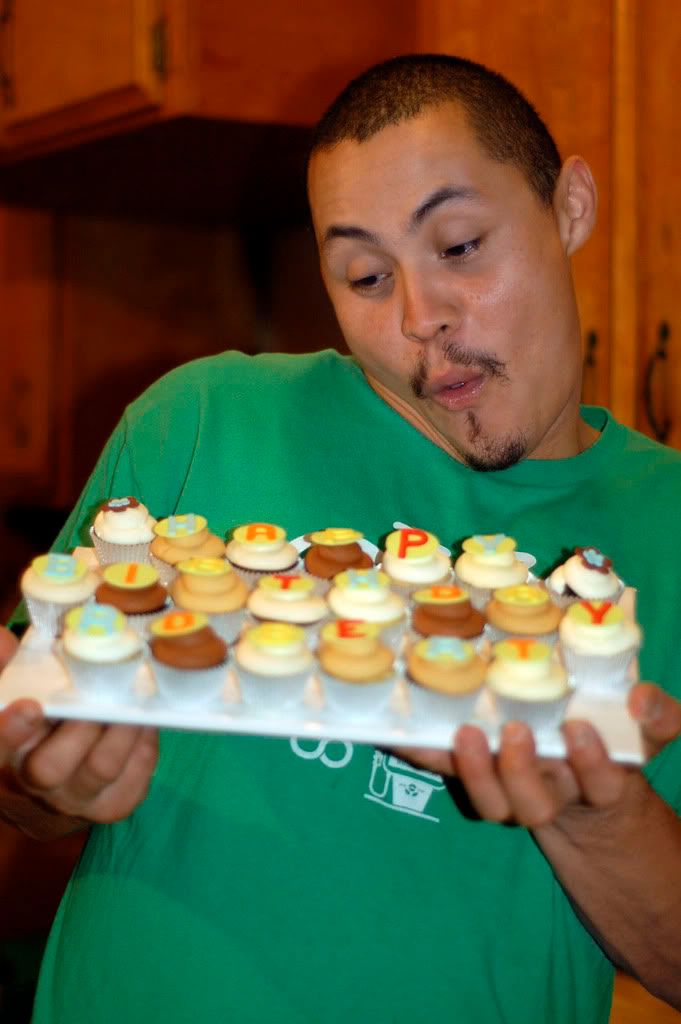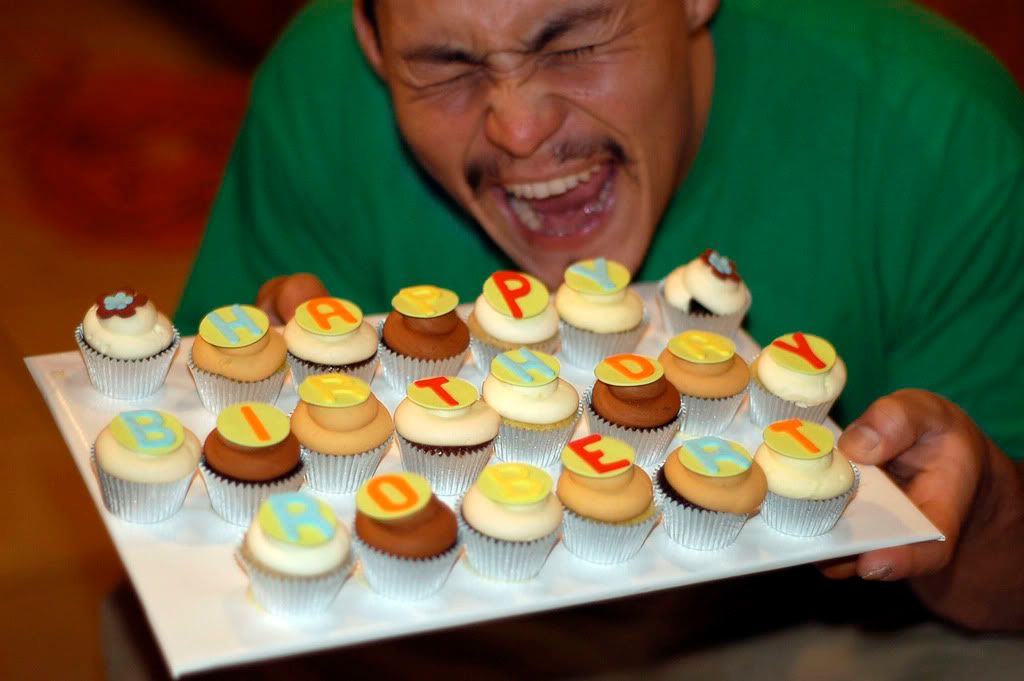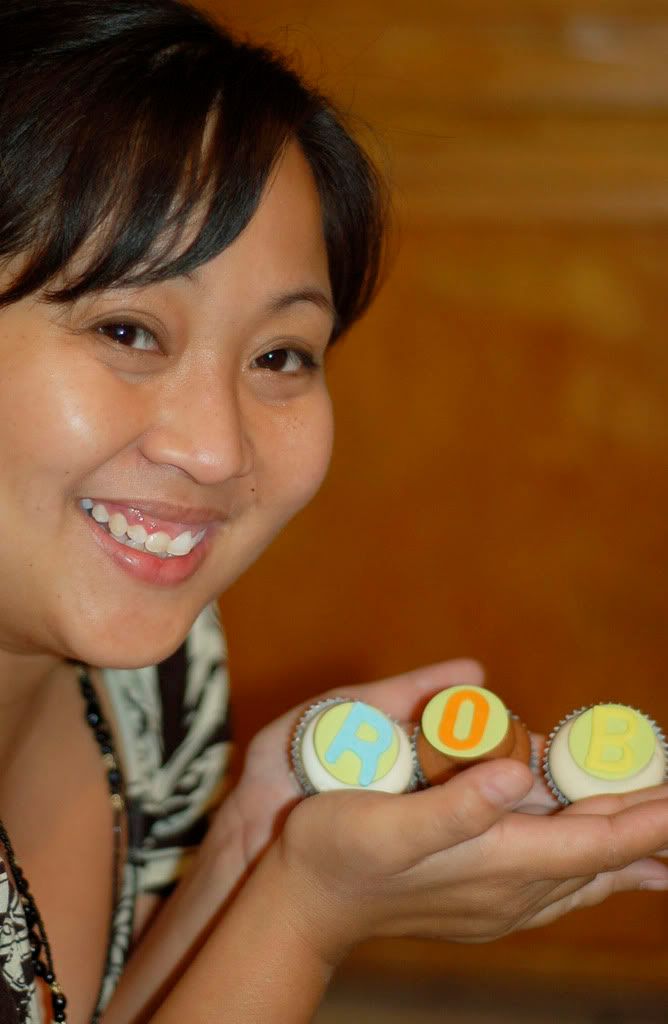 I have Rob in the palm of my hands... MUHAHAHAHA


And then we decided to play with our food. We came up with this...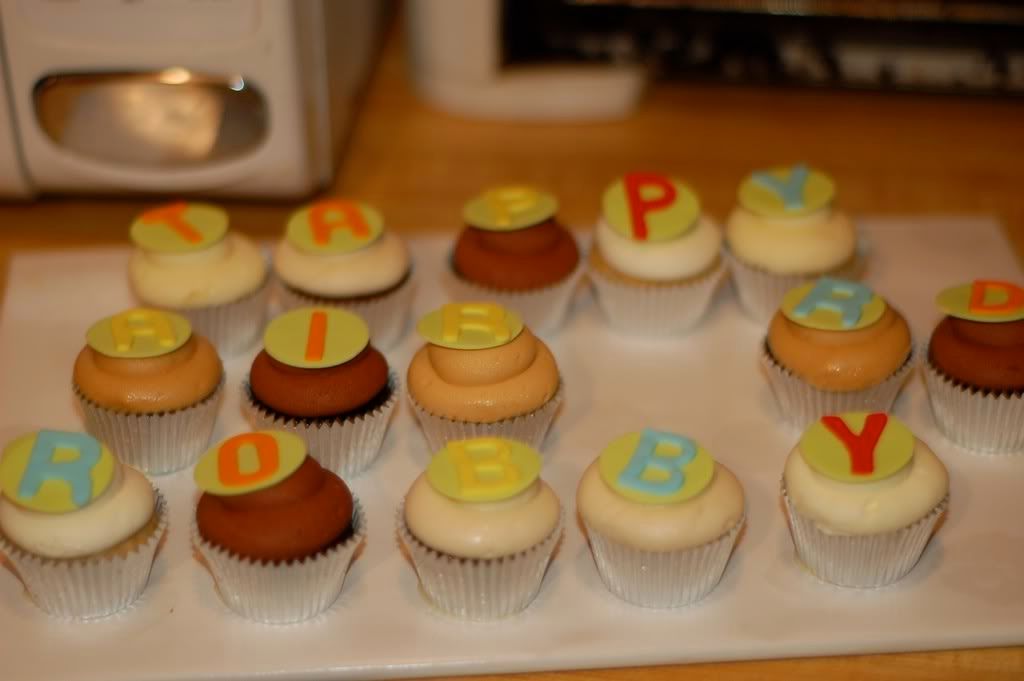 and this....