Blogging is hard especially when wedding planning. Here's what I've been up to:
Wedding Plans
Suits
Rob will be wearing this suit from J.Valintin in downtown L.A.
He likes both of these ties
This one is a bit more formal and looks great with the suit.
This one is in 3 of our colors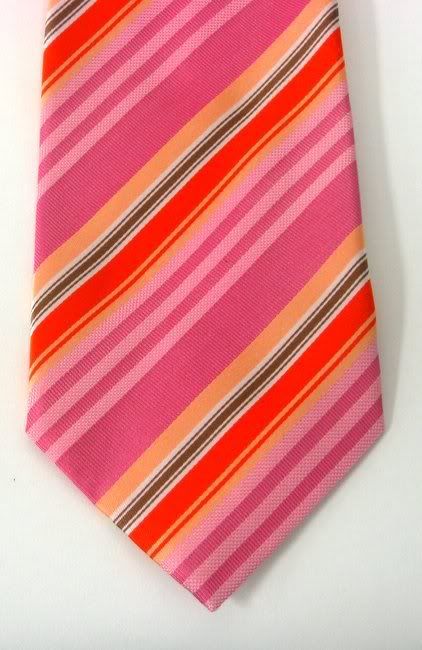 Our Best Man will wear a khaki suit & will have this tie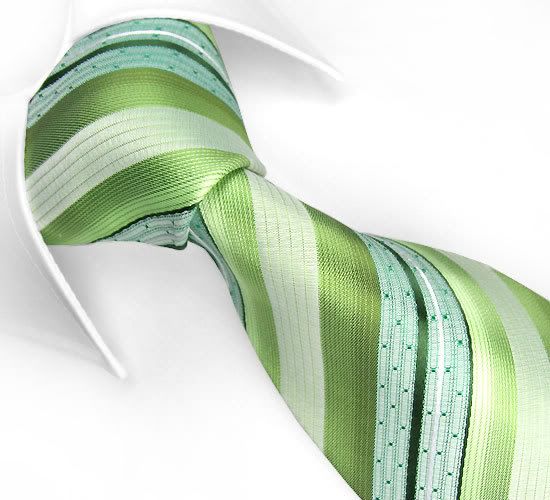 Our Groomsman will wear a khaki suit & will have this tie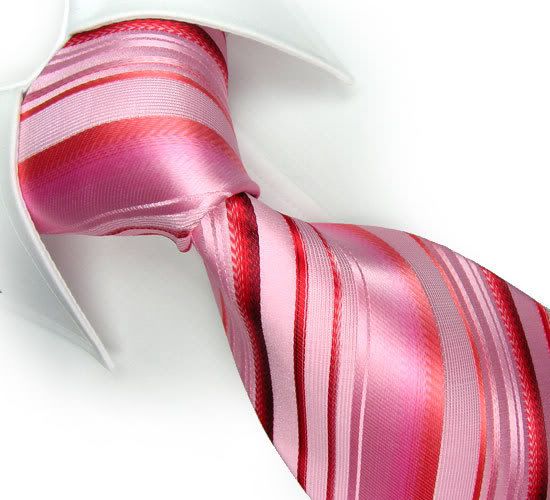 Dresses
I am ashamed to admit it, but I am a multiple dress bride.
My Wedding Dress
I'm actually going to wear this dress by Joli Bridal.
It looks terrible in pictures, amazing on me.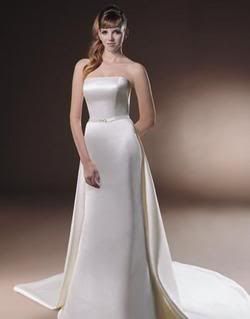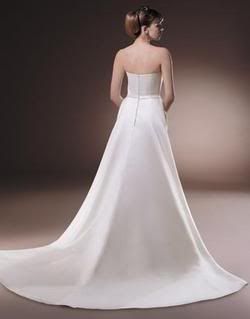 photo of me in the dress.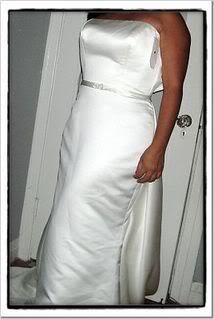 I'm adding a champagne sash ala Monique Lhullier.
It has an overall silhouette that is similar to this. Although, I'm not this thin.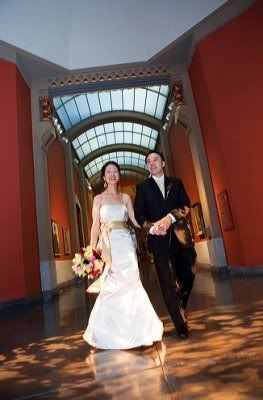 Photo from Mrs. Bell Pepper on Wedding Bee. Photo by Nicole Polk.
Maid of Honor - dress by Nicole Miller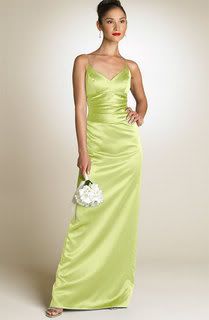 Bridesmaid - Dessy by Alfred Sung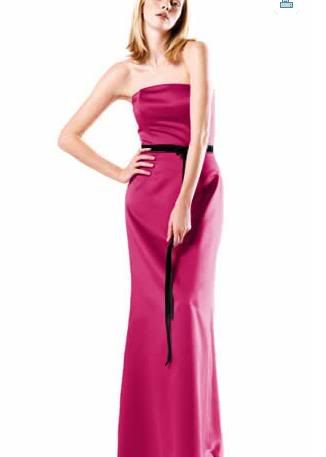 Jr. Bridesmaid Dress - by David's Bridal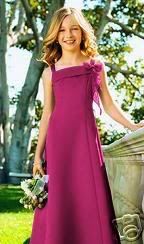 Jewelry
I will be wearing my Grandma's necklace and earrings.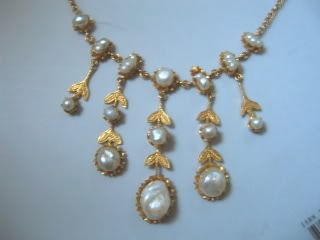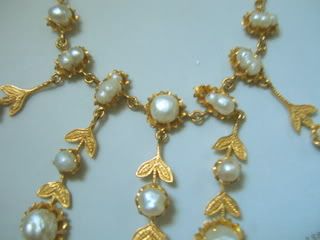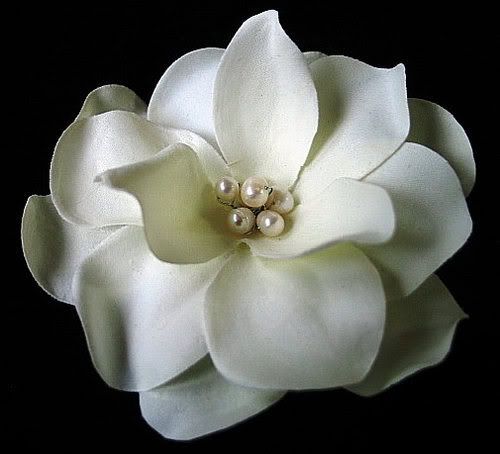 Silk Gardenia with pearl accents from ebay seller GabyMacDesigns

Some other styles that I like: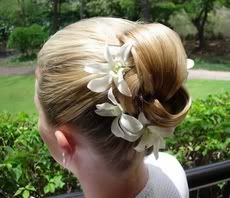 I would love to have bangs.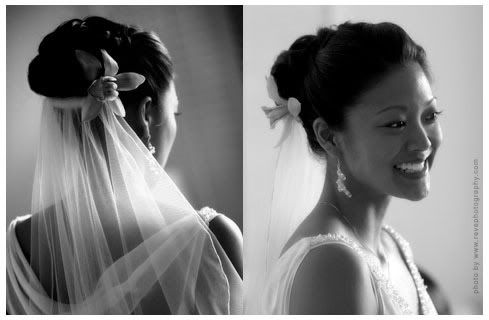 Hair photo courtesy of be_byte6 on Photobucket. See link for more photos: Hair photos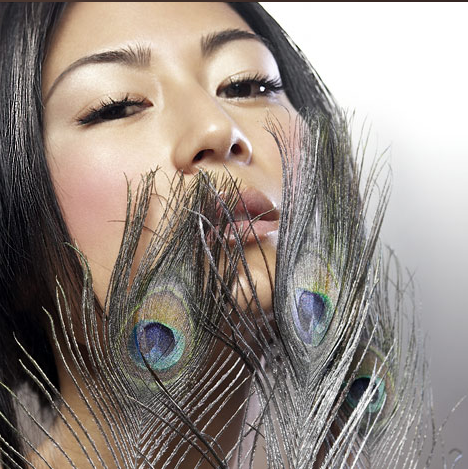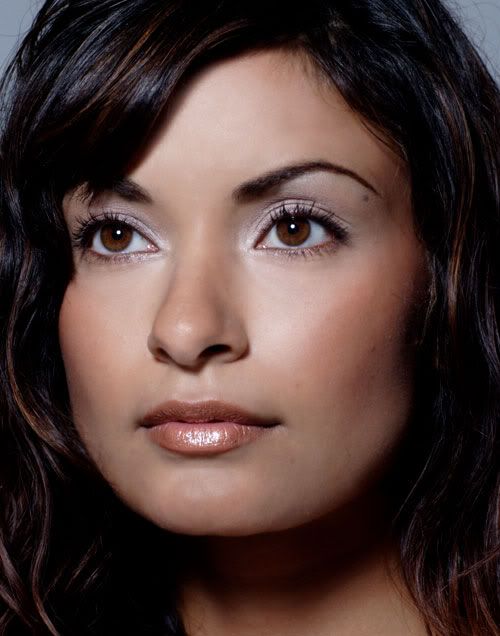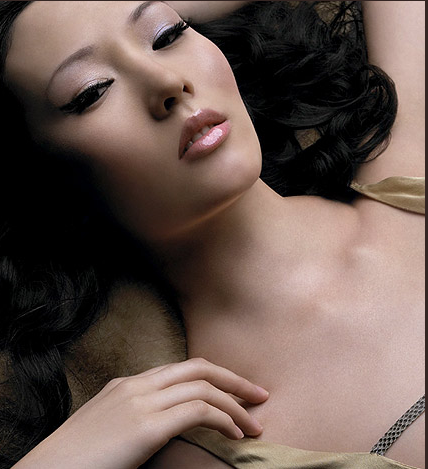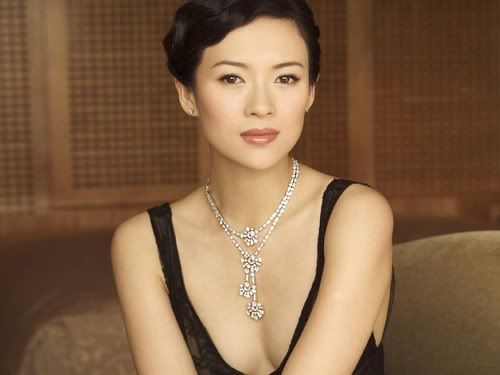 Venue
Due to beach permit issues, we are moving our ceremony & reception to Pasadena.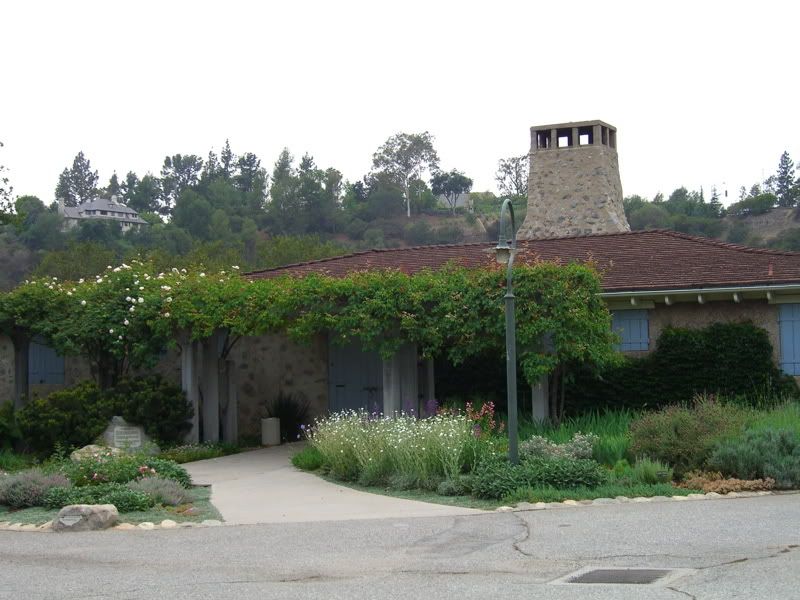 Don't let the gloomy, overcast photos fool you. It's really quite lush and romantic.

Flowers
I am on a budget. Therefore, my flowers are DIY. Luckily, I have very crafty friends and family. We are going to make it a "bonding experience".
Centerpieces
First concept - cut flowers in cylinder vases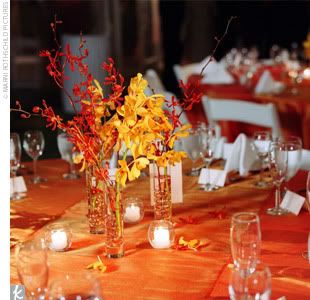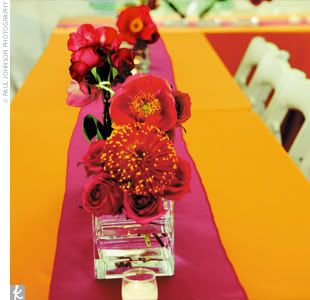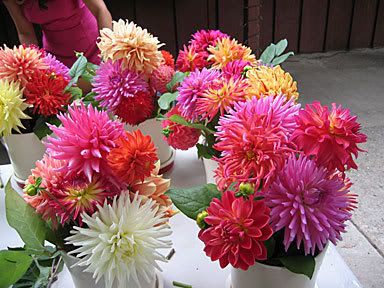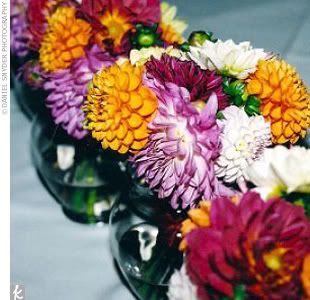 Second centerpiece concept - items submerged in glass cylinders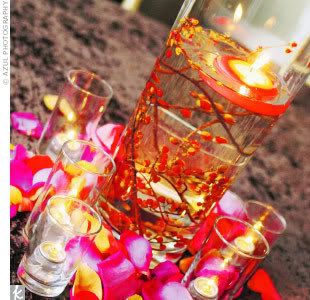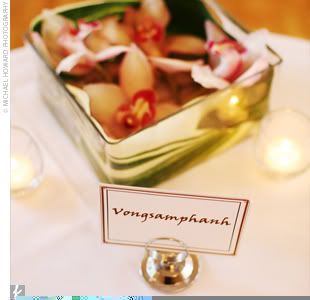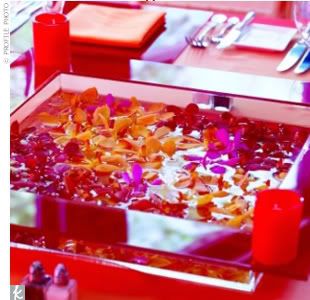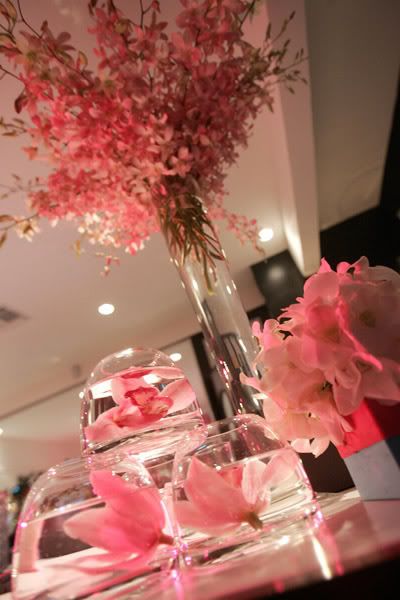 White Lilac Florist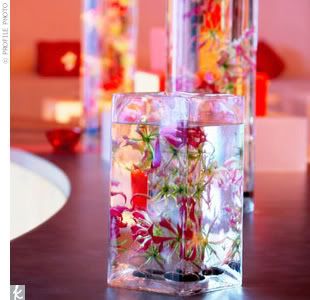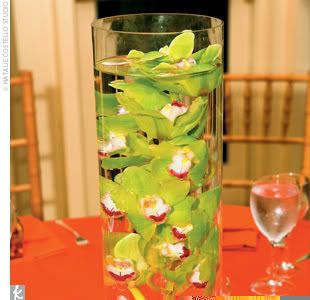 Photo of Ring Pillow from knottie NPWedding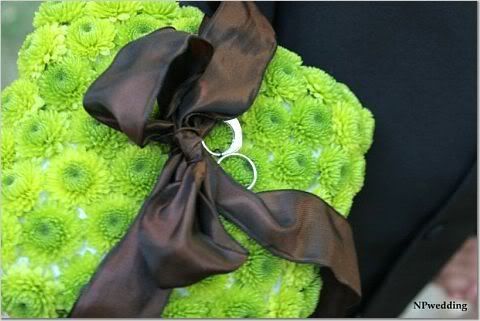 Bouquet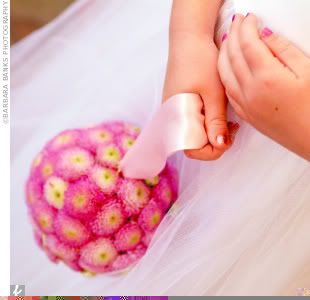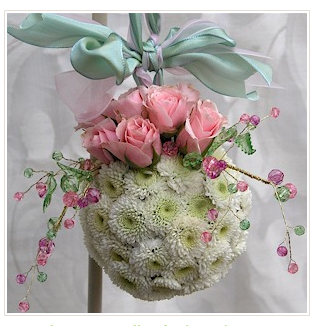 Jr. Bridesmaid Pomander

Bouquet Ideas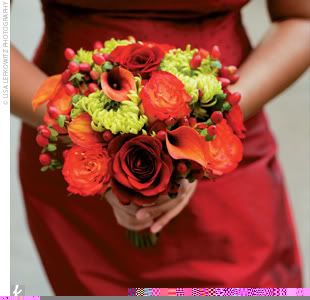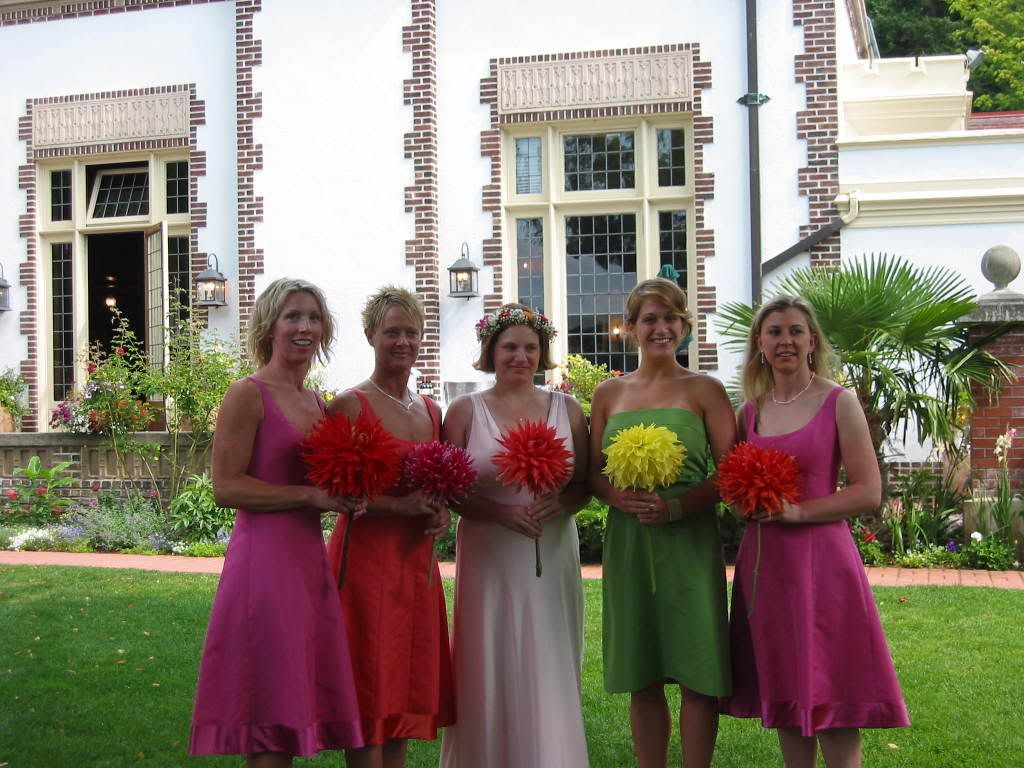 I love these large dahlias as bridesmaid bouquets.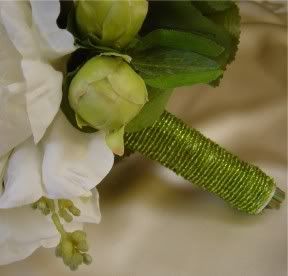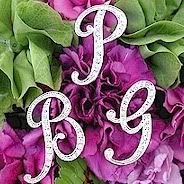 Bouquet Jewels for my Bridesmaids with their first initial.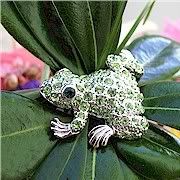 A frog for luck in my bouquet
Tablescapes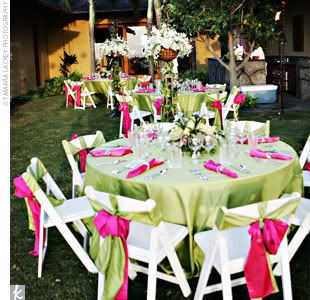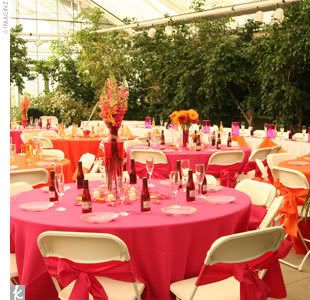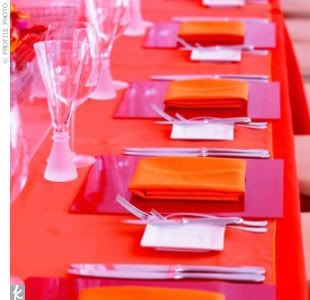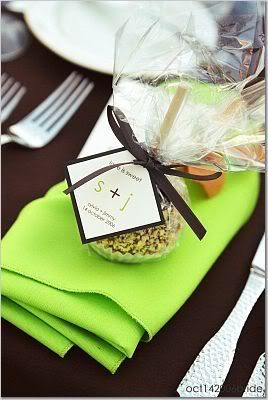 Photo courtesy of Knottie Oct142006bride
Cakes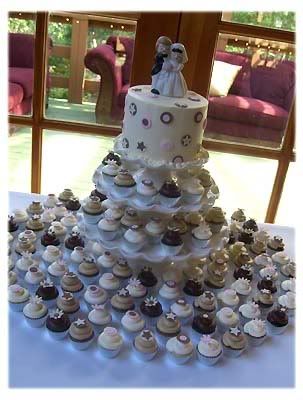 We will have setup similar to this.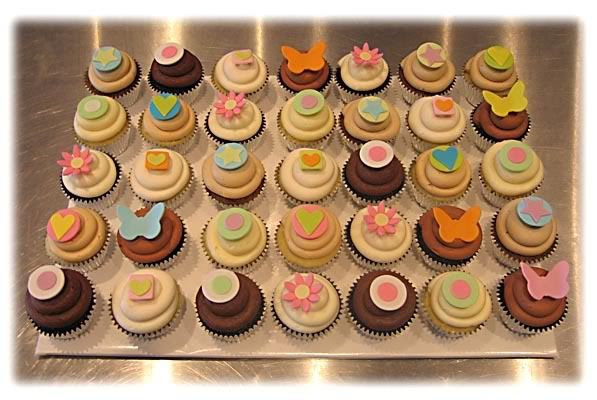 Photos from Ledasbakeshop.com
Cake Topper

We were both Legomaniacs growing up. This is a fitting topper for us.
I just hope my nephew (the ring bearer) doesn't try to take it off the cake.