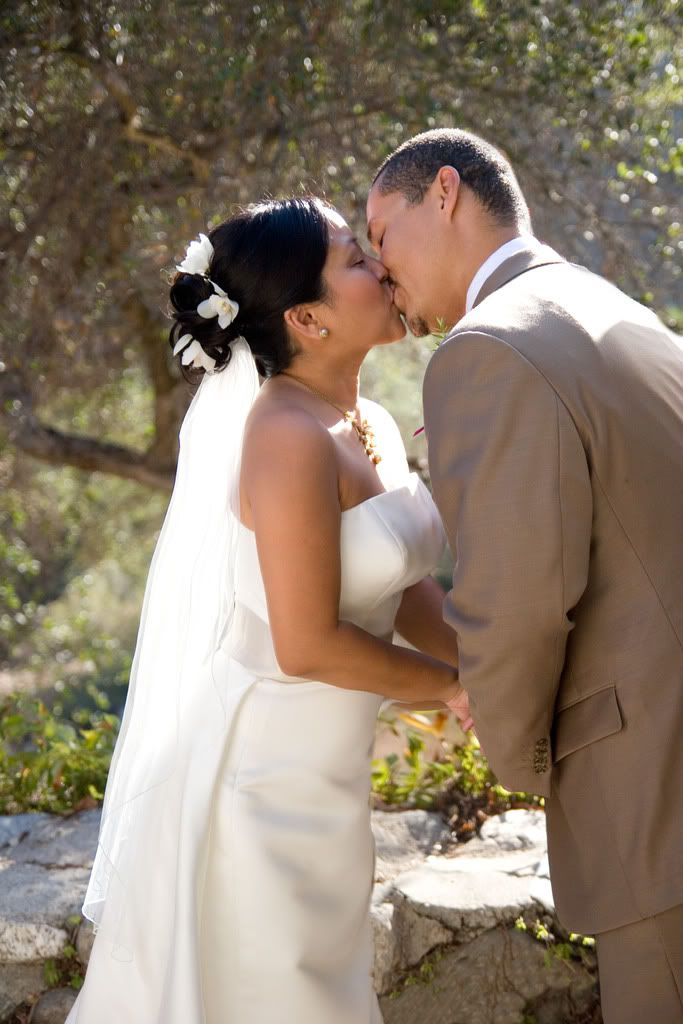 Rob and I got hitched a year ago today. I can't believe a year has actually passed. I know that's a really cliche thing to say, but it's true. It's had its ups and downs, but we've survived....for now.
Just kidding.
I like to say that we've completed the first year of a life sentence.
That in and of itself deserves a prize.
He also makes sure that I NEVER starve. (That's the beauty of marrying a man who cooks for a living.) What I love most is that he has so much personality and allows me to have one of my own. Not once do I feel like I should be anyone other than myself. We do our best to live with a sense of equality. We still have a lot to learn, but we're struggling together.
With all of it and despite some of it, I can't imagine my life without him.
Happy Anniversary, Stinkerpants (Rob)! May we have many more to come:)


For some laughs, here are some previously unseen polaroids from our wedding reception. Because our wedding was so small, the majority of our wedding guests are featured at least once in this set of polaroids. The only exceptions are my mom, dad, Aunt Fely, Cicely and Gary. I'm a little miffed that they didn't get around to sharing the Polaroid Love.