Thursday August 7, 2008
I really have been busy with design work. I have a first. This is the first time I've been asked to design invitations for weddings that are on the same day. These couples are in essence wedding date twins. Their wedding dates are the only thing they have in common. The style and feel of each wedding was radically different from the other. This gave me the opportunity to really flex my "design muscles".
Style and Grace Events
. When I met them, they told me that their wedding colors were inspired by cymbidium orchids, only in reverse. They wanted burgundy as the dominant color with spring green/chartreuse as an accent color.
Additionally, they said they really liked the look of the dahlias in my wedding invitations from last year.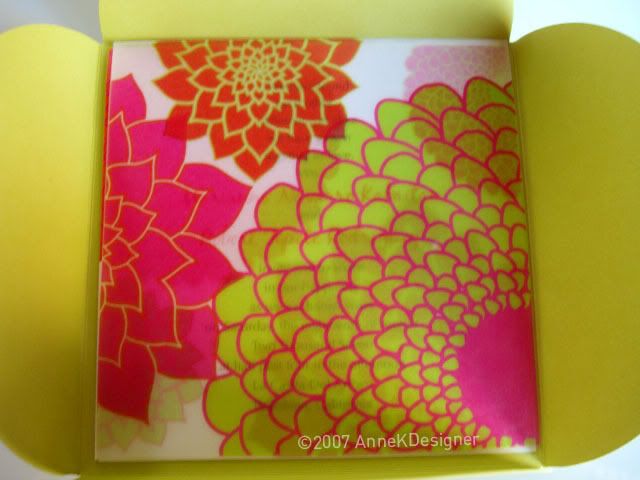 Here is what I came up with...
They also sent me these photos as a frame of reference. My apologies for not knowing the origins of these invitations.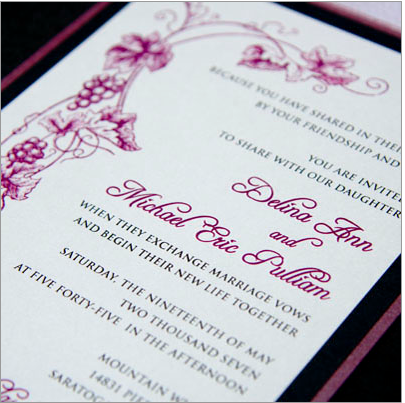 They were very much interested in an invitation suite that was a deck of cards.
Here is my design coupled with Janice's painstaking printing and invitation assembly. Janice is quite a trooper. She spent over a week Gocco printing these babies. To not leave anyone out, her fiance J.D., rounded the corners of each card and added the wax seals to the belly bands.