Sunday August 17, 2008
I rolled out of bed at noon and headed over to Debra's apartment. I had volunteered to help Wendy make decorations and favors for Janice's Bridal Shower. I thought it was only fair since I had helped Janice with Wendy's shower. Besides, I love a good craft project day.
I arrived at Debra's with a bag filled with tissue paper, floral wire, and scissors. Debra, Wendy, Jordana, and I were ready to go.
We started making Martha Stewart tissue pomanders to hang from the ceiling. I was assigned the task of fluffing the tissue paper. Who knew I'd end up as a fluffer in the valley?
What was Wendy's secret to getting us to work so hard? Bribery.
She ordered us delicious, but oh-so-bad-for-you Papa John's Pizza and diet Coke. Wendy knows that people work much better when they're full.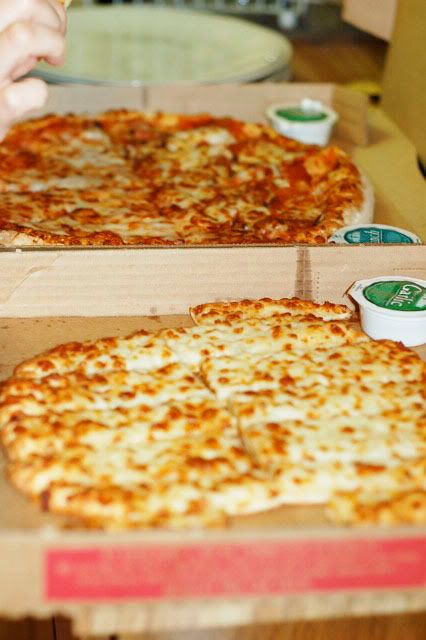 With the division of labor and the extra encouragement, we were done in just a few hours.
Friday August 22, 2008


One of my other contributions to the party was floral arrangements. I love to do it. So, I got up early and headed out to the Flower Mart. The mission was to find flowers to match the shower's Pink and Green color scheme. Because I had been to the Flower Mart the previous week, I was able to buy everything I needed within 45 minutes.