Wednesday, August 6, 2008
This month's dinner was planned by Wendy. I was really looking forward to dinner. It seemed like such a long time since I had seen everyone. Sadly, prior obligations made me 1 hour late for the gathering. I am told that I didn't miss anything exciting, but I suspect that since I wasn't present I was discussed;)

Their specialties are their ribs and steaks. Because I arrived so late, I hastily ordered a woodfire pizza. After all, it's pizza. You'd have to work REALLY hard to jack that up. It was good enough. I gobbled it up without taking a photo of it. I did order dessert. I had the apple tart ala mode. It was average and not anything to write home about. Honestly, it tasted like it was warmed up in the microwave. It wasn't absolutely horrible because I had no shame in cleaning my entire plate. I think the ice cream saved it.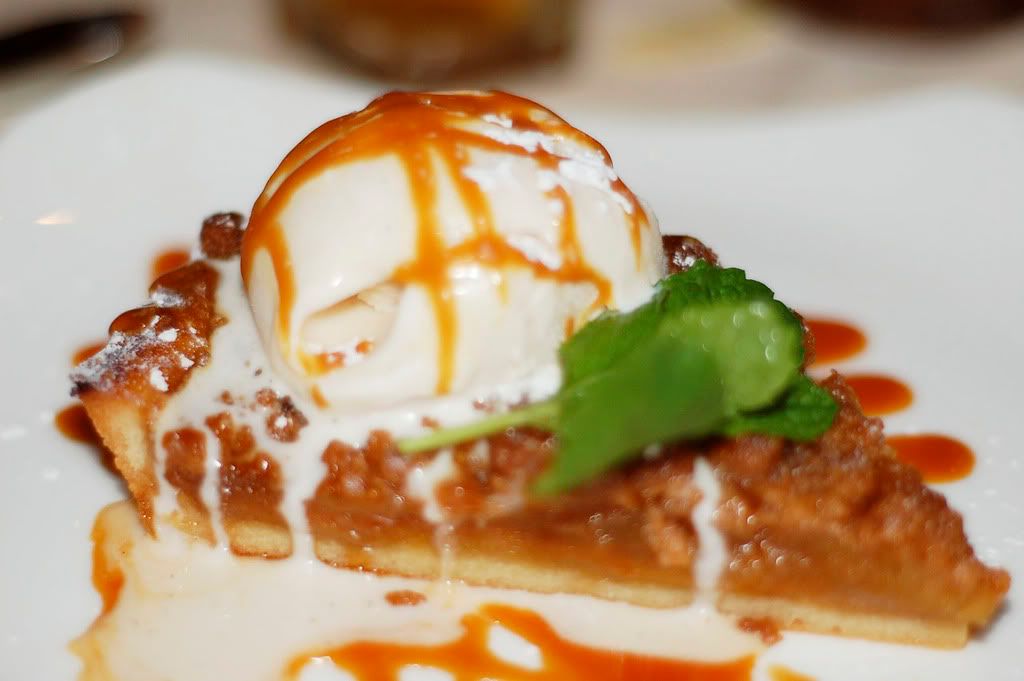 As always, the company and the conversation were worth the trip. I enjoyed catching up with everyone.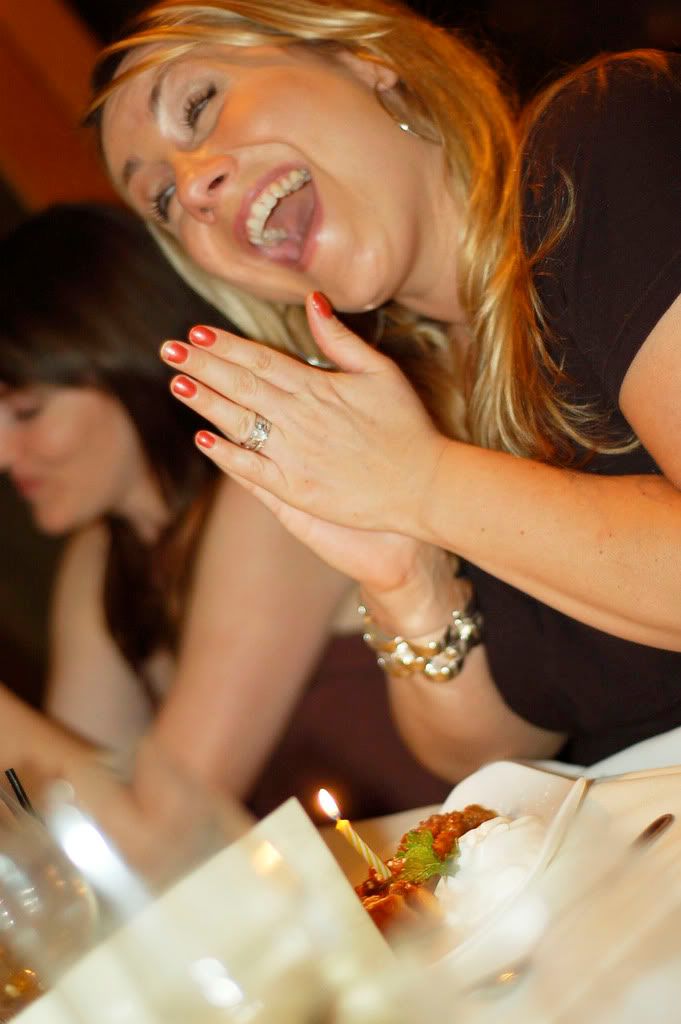 Supposedly, it was Wendy's "birthday". Last I heard, it wasn't September yet.
Either way, I think she enjoyed the free dessert.