I am horribly behind in my blogging.
I can't believe I'm a week behind!
I've been busy, but the good kind of busy. I've had some time to
complete design projects AND
socialize with friends
.
I will try to recap in chronological order.
Sunday, August 3rd - Reggae Night at the Hollywood Bowl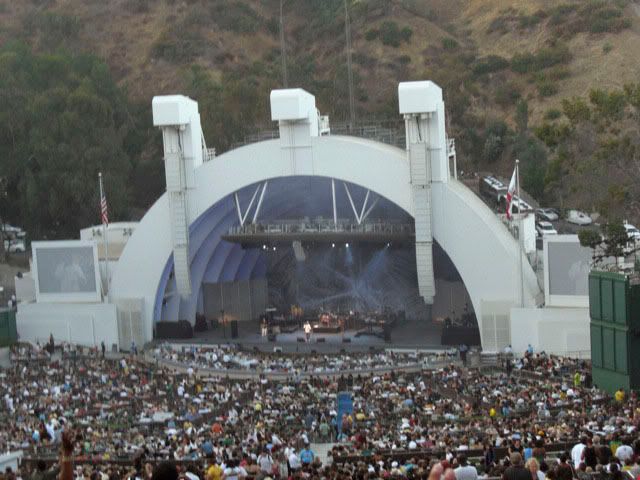 This is one of our favorite shows of the Hollywood Bowl Season. Rob and I have seen this show every year we've been together...except for last year. (The show was the weekend before our wedding.) The line-up for this year's show was a bit odd. The openers were Beres Hammond and Barrington Levy, two reggae greats. The weird part is they opened for UB40?!! I consider UB40 to be Reggae Light. Nonetheless, we coerced some people into going. This year's group was rather large. We had 18 people join us this year.
The show was a lot of fun. Every member of our group was up and dancing at one point or another. Some [cough, Rob, cough] were up dancing the whole time. Overall the performances were excellent. Although, I have to say UB40 mellowed and thinned out the crowd. The upside to their performance is that many people were singing along to their hits. Here's a video tidbit.
UB40 at the Hollywood Bowl
from
Anne K.
on
Vimeo
.
And here are some photos.