Friday August 8, 2008 (Part 1)
Mia contacted me a few weeks ago. She had fallen in love with the mason jar cookie favors Janice, Debra and I had created for Wendy's shower.
She initially was inquiring about how we put the favors together and how we made the cookies. After a short discussion, she admitted she was a tad bit burnt out on DIY wedding projects and asked if I would be interested in creating the tags for her. I happily obliged. And after careful consideration, she decided to add her escort cards to that list.
Her only stipulations were I match both items to the monogram she created. The flower in the monogram are two eights placed together, which represents their 08/08 wedding.
Here's what I created for her.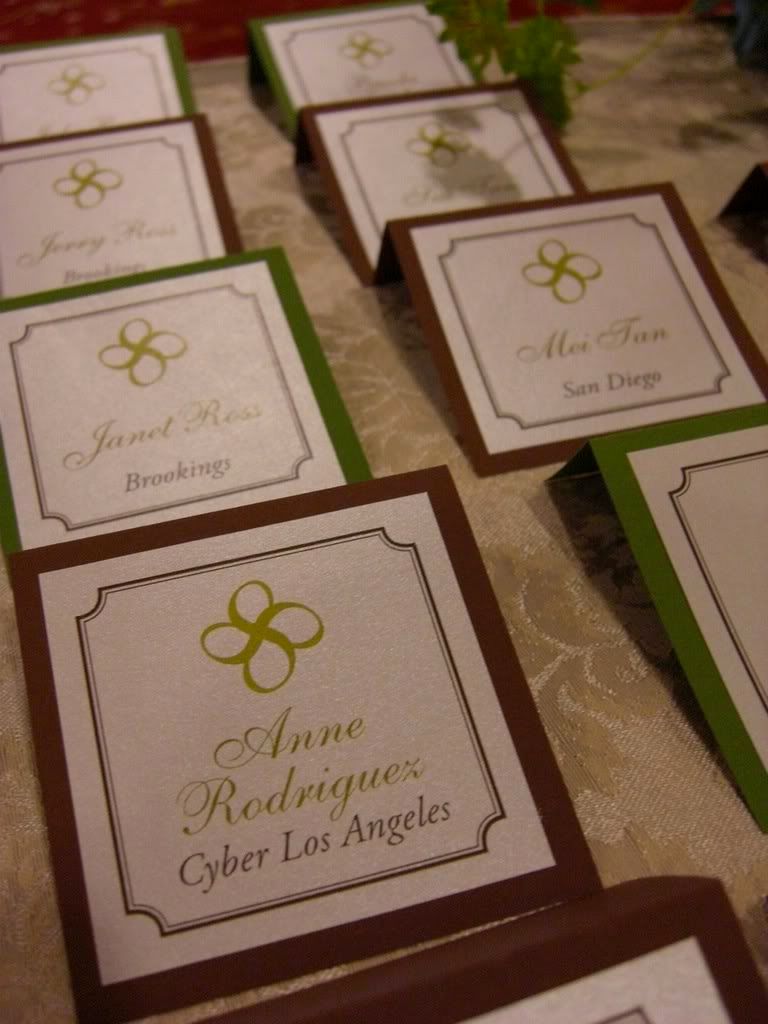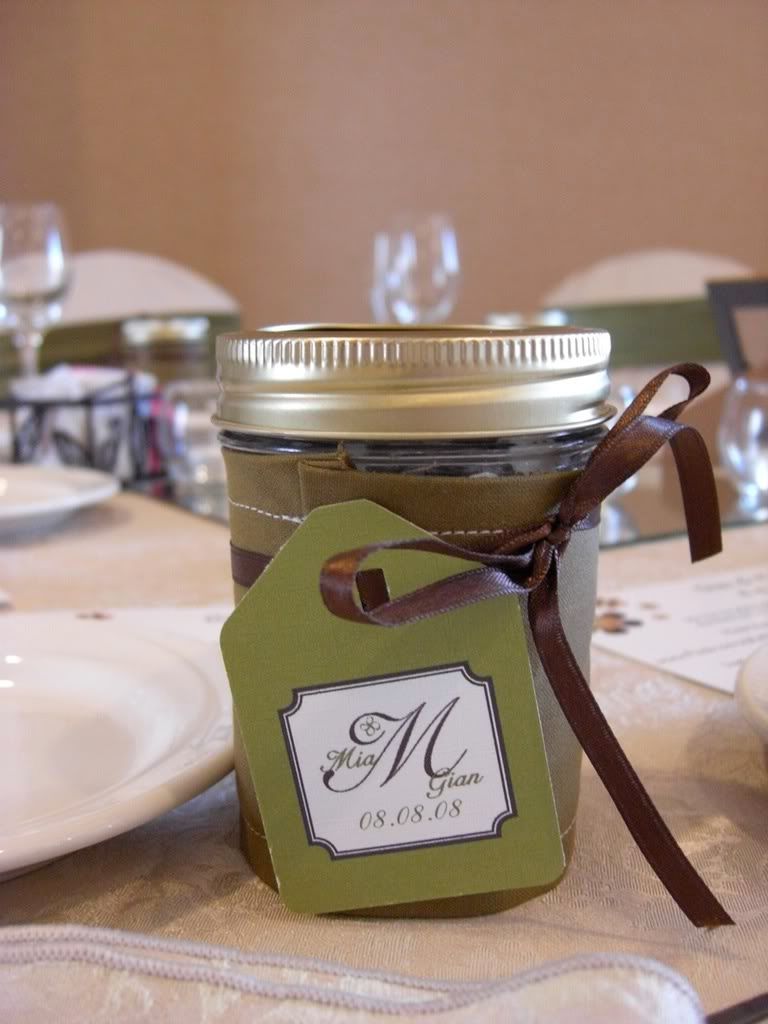 I only created the tags. Mia baked all the cookies enclosed, which were delcious. Her mom sewed the fabric wrap around the jar because she said she didn't want the jars to be "naked".
Special Thanks to my friend Keren who helped me glue and assemble all of these.
An extra set of hands really made things go quick.
This isn't all I had to contribute to this wedding. There's more. Stay tuned for Part 2.